Resurgence Productions is a film production company based in Melbourne, Australia. Resurgence was started by writer and producer Jenna Cosgrove in 2015, with the aim to make compelling genre films that (above all else) entertain.
Resurgence is particularly committed to creating stories with interesting, multi-faceted female characters, whether they are leads or supports.
Resurgence's founder, Jenna Cosgrove,  is a writer, producer, and director. Her dystopian web series, 2121, starring TV legend Gary Sweet (Steven Speilberg's The Pacific) and Briar Rose (AMCs The Dead Lands), premiered in 2020 and currently has over 1 million views online.
Previous to that, the short documentary web series Masters at Work, which she produced with The 8 Percent, premiered on Virgin Australia.
Jenna has produced and directed various commercial campaigns and collaborations, including for Hermes Paris, Alabama Blonde, and The Plate Up Project.  
As a screenwriter, Jenna's work is internationally recognised. In 2021 she won the coveted TrackingB feature screenplay contest in 2021 with her sci-fi feature Wayworn, and signed with top management company Circle of Confusion in LA.
She was recently accepted into the VicScreen Originate program with her crime caper comedy Retirement, and was funded by the ABC Fresh Start Fund to develop a dark comedy sci-fi animation.
Jenna has written and produced seven short films including The Falcon, The Red Palace, Traffic, and Air, which screened at 9 international film festivals. She also produced feature film Nova Star with stalwart indie director Daniel Armstrong, and Strongman Pictures, which premiered at MonsterFest in 2021.
Jenna's earliest love was for fiction, and her YA novel Tattoo was published in 2016. Her genre writing has appeared in publications such as Aurealis.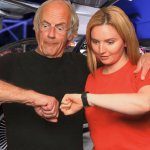 Resurgence is focused on creating accessible genre films, covering science fiction, horror, and thriller. Our films tend to have female leads, and use genre to explore the darkness and complexity of the human soul.
Jenna Cosgrove
Writer, Producer, Director